Clinical Professor Brendan Vote
M.B., B.S (Qld), Clinical Professor University of Tasmania
Vitreoretinal and Cataract Specialist
Please phone us on 03 6344 1377 to make an appointment with Dr Vote at Launceston or Ulverstone.
Learn more about Dr Vote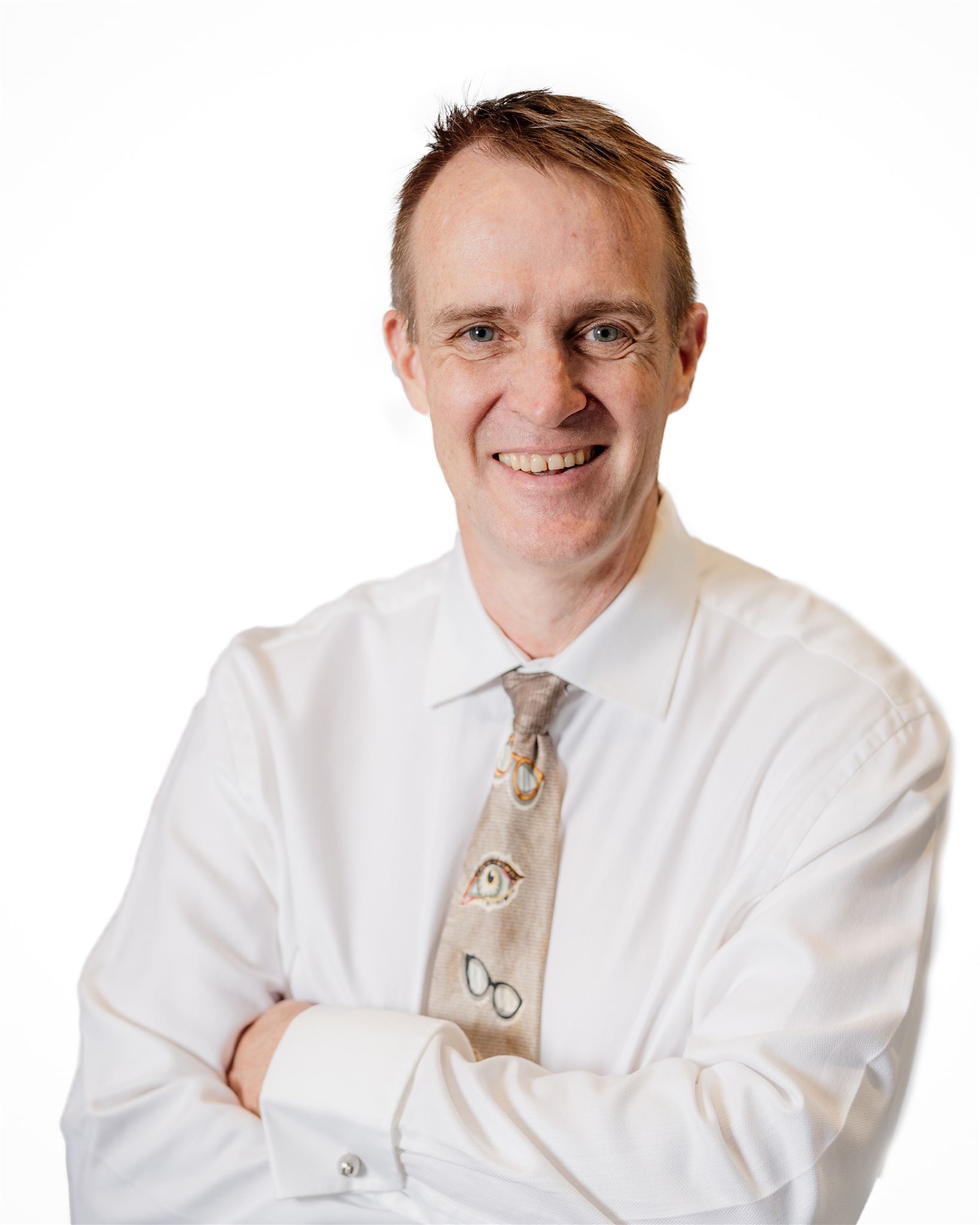 Brendan graduated in Medicine from University of Queensland in 1990 then undertook his internship and junior medical officer training at Launceston General Hospital in 1991 and 1992, where he met his wife Michelle. Brendan was a medical officer in the Royal Australian Air Force for six years including 18 months as Senior Medical Officer in Butterworth, Malaysia and from there relocated to Dunedin, New Zealand for his ophthalmology training. D uring his time there, his two sons Joshua and Benjamin were born.
Brendan's passion for research and teaching were nurtured at the University of Otago in Dunedin.  He continued his academic research passion becoming the inaugural vitreoretinal fellow at Auckland University.
He is a Clinical Professor in Ophthalmology at the University of Tasmania and has published more than 100 peer review publications. Brendan is involved in Multicentre International and Australian clinical trials assessing intravitreal therapies in diabetic maculopathy, age-related macular degeneration and vascular occlusion.
Brendan maintains an active teaching role of both registrars and medical students – our future generation of eye surgeons and doctors.
He stays active playing squash weekly, and also enjoys fishing, travel and indoor skydiving.